Welcome to MOMMY IS ROCK N ROLL'S very first segment of REVIVE YOUR INNER BADASS. Okay, I don't know if that's what I'm actually going to call it but for now it will have to suffice. This week I bring you heavy metals; shiny, cold, spiky, dangerous. Can you handle it?
It's so easy to throw on some mixed chains as a necklace or wear a pewter eyeshadow (even in the daytime). Edge out your look with just one piece and you'll definitely feel like the hottest toughest mom in the carpool line. Just don't rev the engine of your minivan. That? Not cool.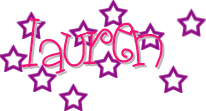 DISCLOSURE TIME! If you click on any of those links and purchase the item that I have recommended above I get a little cut of the sale. I honestly don't know how much but I'm sure it isn't enough to buy a latte or even a pack of gum. I am not doing this segment for the money but since I joined this link-for-cash thing or whatever I figured that I might as well actually post some links. So there you go. I selected the above items because I love them and not because some corporate suit mother fucker told me to do it. It's all me. Me and a no doubt futile attempt to squeeze a couple of bucks out of my blog.